Dr. Fred Paperth Dental Technology Fund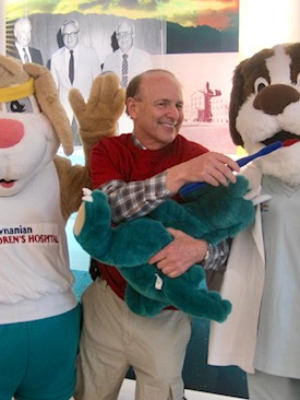 Please join me in fundraising in support of Hackensack Meridian Health, Jersey Shore University Medical Center honoring Dr. Fred Paperth, who stepped down as Residency Program Director in September 2021. Your generosity helps support the education of future dentists.
Dr. Paperth had been in the role of Program Director at Jersey Shore for more than 40 years. During that time he was responsible for the training of hundreds of practicing dentists, many of whom are in practice in Monmouth and Ocean Counties. Dr. Paperth was a tireless worker and a role model of humanism and professionalism. He dedicated his career to the advancement of continuing dental education.
We are establishing the Dr. Fred Paperth Dental Technology Fund to provide continued support of the Dental Residency Program for it to achieve even greater success. Funds raised will be used for, but not limited to, adding or upgrading equipment in the Dental Center at the Booker Family Health Center; providing funds for residents to travel to professional development programs to enhance their skills or knowledge; and establishing an annual lectureship in the name of Dr. Paperth. Finally, we hope to formalize a graduation award for our residents who embody those qualities exhibited by Dr. Paperth to generations of aspiring dentists.
Thank you for joining me in raising funds for this important cause, and cementing the legacy of one of our finest teachers and mentors.
Best,
David S. Kountz, MD, MBA, Vice President, Academic Affairs
View More
Fundraising Honor Roll
Dep't of Dentistry, Dental Education Program
$5,000
Paul J. Condello, DMD
$1,000
David Kountz, M.D.
$1,000
Advanced Endodontic Associates
$1,000
Alan Slootsky DMD, MAGD, FACD
$100