2022 Hackensack Meridian HUMCF and Hackensack Meridian PMCF Golf Outing 50/50 Cash Raffle
Date:
Time:
7:00 PM - 7:00 PM
Location:
The Ridgewood Country Club located at 96 West Midland Avenue in Paramus, NJ
Winning number 0684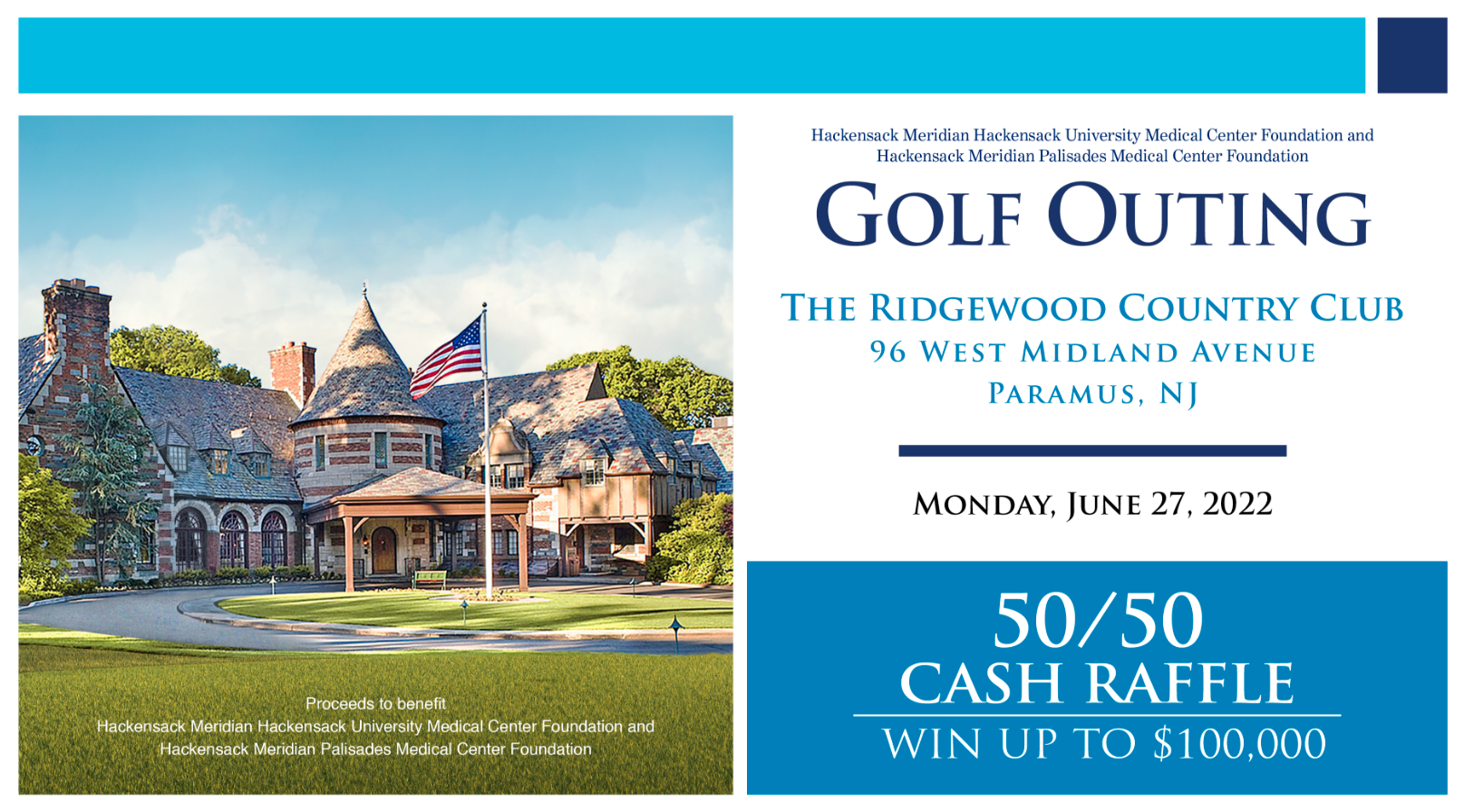 In accordance with Internal Revenue Service regulations, the price of raffle ticket(s) is not deductible as a charitable contribution. Winner is responsible for all taxes.
NJ STATE ID# 180-4-15626 RL# RL-3571
*Actual prize amount will be determined by the number of tickets sold. Winner need not be present to win. The winning number will be posted on the website after the drawing. No one under the age of 18 years is permitted to participate. Winner will be required to present valid ID. If gambling is a problem for you or someone in your family, dial 1-800-GAMBLER.
Mail to:
Hackensack Meridian Health Foundation
Attn: 2022 Golf Outing Cash Raffle
343 Thornall Street, Floor 7
Edison, NJ 08837
Please contact 551-996-3701 or paige.cooper@hmhn.org for more information.